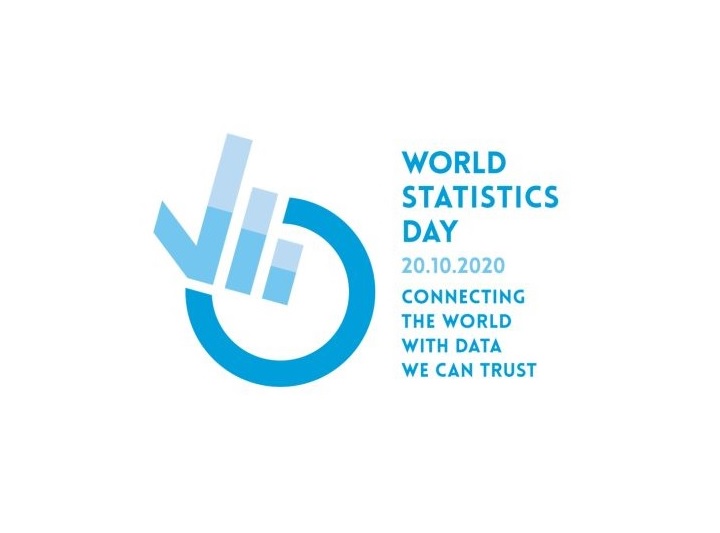 19.10.2020. -
World Statistics Day

The United Nations in 2010 decided to mark World Statistics Day, recognizing the importance of the statistical data and their impact on the creation of global strategies and plans. Every five years, around the world, this day is celebrated on October 20th.
The main goal of celebrating this day is pointing out to the importance of statistical data in modern society and the significance of their reliability, as these data present the basis for decision-making - both at global and national levels. Previous slogans indicated that professionalism and integrity are the most valuable for statistics, and that the better world is being built thanks to better data, and this year's, successively the third anniversary, World Statistics Day carries the slogan – "Connecting the world with the data we can trust".
The Statistical Office of the Republic of Serbia, as the coordinator of the official statistics of the Republic of Serbia, and a part of the global network of statistical institutions, in the year marking the third World Statistics Day, celebrates 158 years since the statistics was established in the Principality of Serbia and 75 years since the establishment of the institution in the Republic of Serbia.
Despite the fact that this year was globally marked by the corona virus pandemic, which, among other things, has a direct impact on the activities of statistical institutions and that many countries face significant difficulties in collecting the data, Serbian statistics, with additional efforts and slight delays, conducts all planned activities.
Connecting the tradition and vision, in the years behind us, we have made great efforts to improve the statistical system, to improve the quality of data collecting and processing and to present the statistical data to our users as clearly as possible. Our mission remains the same in the future - involvement and coordination of all producers of statistics, cooperation with international institutions and organizations and, first of all, creation and dissemination of accurate and relevant data. We have implemented in our work everything that is important for statistics - integrity, professionalism and continuous development - because we believe that better data create the preconditions for better living conditions, and that data reliability is necessary for staying connected to the rest of the world.
Additional information is available on the global portal: https://worldstatisticsday.org/