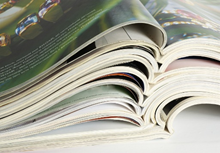 14.11.2022. -
Publishing activity and printing – Papers and magazines, 2021

1 677 serial publications were published in the Republic of Serbia in 2021, presenting the increase of 2.4% relative to 2020.
Out of total number of serials published, 83.1% related to magazines, 12.7% to papers (newspapers), and 4.1% to other serial publications, and 0.1% to unrelated sheets with interesting content.
The greatest part of issued serial publications by UDC is from the divisions of social sciences (32.9%) and applied sciences, medicine and engineering (22.7%), followed by publications from the division of art (11.3%).
The smallest number of issued serials is from the division of philosophy and psychology (2.0%), religion and theology (2.9), and archaeology with geography, biographies and history (4.4%).