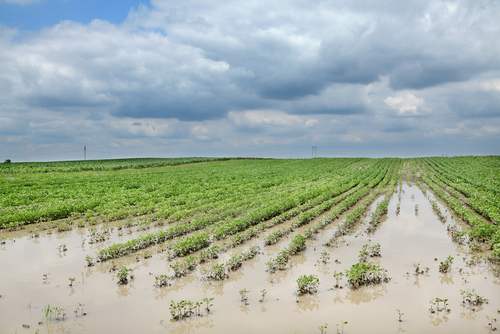 06.05.2022. -
Protection against damaging water effects, 2021

The total area defended from flooding amounted to 1 763 946 hectares, presenting the increase of 11.7%, compared to 2020. Utilized agricultural land protected from flood amounted to 1 204 506 ha, resenting 68.3% of total protected land.

Surface waters flooded 14 072 hectares, out of which 50.9% referred to utilized agricultural land. In the Morava basin, flooded were 3 150 hectares, presenting 44% of total utilized land.

Ground waters flooded 656 hectares, whereof 95.6% related to utilized land. The greatest share of utilized agricultural land was flooded in the Danube basin.

Drainage system covered 2 372 thousand ha, being 6.5% less land than in 2020. The Danube basin, with 1 670 thousand hectares has the greatest area covered by drainage system, followed by the Sava basin, with 427 thousand hectares and Morava, with 275 thousand hectares. Length of drainage system was by 0.3% increased, compared to the previous year.

In 2021 area of eroded land amounted to 3 912 km2, presenting the increase of 1.26% relative to the previous year. Reclaimed land amounted to 292 km2.