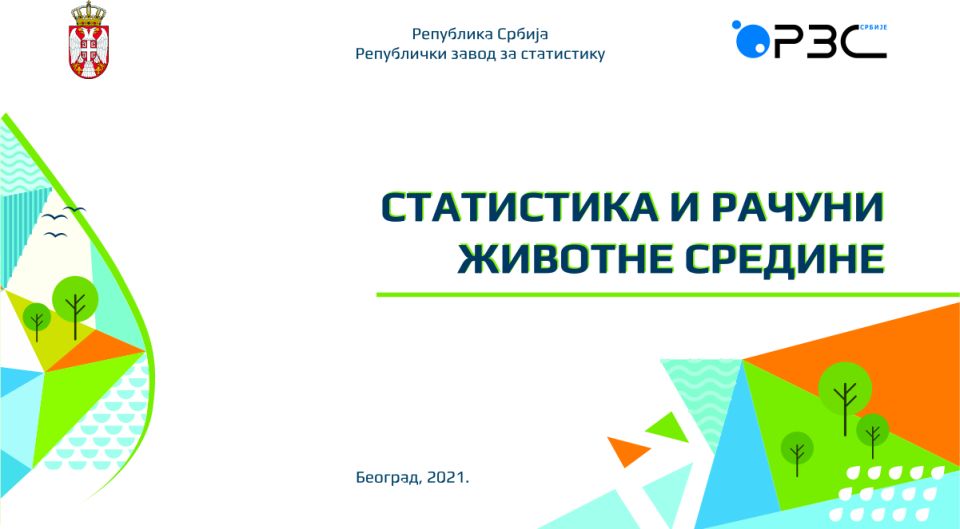 28.09.2021. -
Environmental statistics and accounts, 2019

This publication was created as a result of the activities of the Statistical Office of the Republic of Serbia within the implementation of IPA 2017 component of the Environmental Accounts project, supported by Eurostat. The main goal of the project was to develop the missing module for Physical Energy Flow Accounts from the Regulation on European environmental economic accounts, and then to prepare a special publication presenting the SORS results in the domain of statistics and environmental accounts. Environmental accounts are a system that provides a link between the environment and the economy and enables monitoring of the contribution of the environment to the economy (use of raw materials, water, energy) and the impact that the economy has on the environment (waste, water emissions, air).

The areas of statistics and environmental accounts have been intensively developed in SORS in the last ten years. Most of the activities were realized within the projects financed by Eurostat and Swedish International Development Agency. The most important results of this activities are the implementation of the Regulation on Waste Statistics and Regulation on European Economic Accounts in the statistical system of the Republic of Serbia, production of internationally comparable statistics and established regular reporting to Eurostat in the fields of waste statistics, water statistics and environmental accounts.

This publication presents the most significant results and indicators by areas of the environment, with a special focus on the international comparison of the Republic of Serbia and selected countries in the region. As a separate area, selected indicators of the circular economy are presented due to the special importance of this area in the future European agenda for sustainable growth (European Green Deal), according to which the transition to a circular economy should reduce pressure on natural resources and achieve sustainable progress and create new jobs.

The publication was prepared by the Division of Statistics and Environmental Accounts of the Statistical Office of the Republic of Serbia.